Sydney High Rise Building Repairs. Rope Access Render Repairs
All Trade Abseiling's rope access trade professionals can carry out any number of building repairs. Common remedial works include:
Concrete spalling (cancer)
Mortar repointing
Cast concrete cracking
Brick cracking
Flashing repairs
Water ingress
Window sealing
Replacement glass
AC unit install/removal
Joint sealing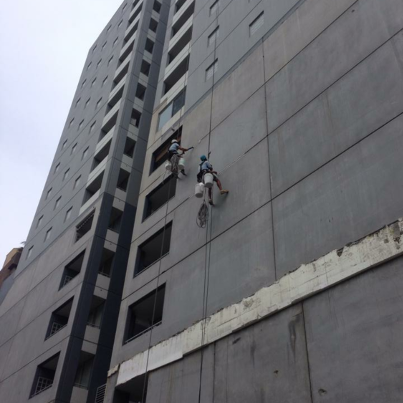 Tasks that traditionally required scaffolding or machinery lifts could more often be done via rope access.
Call us for an inspection or quote.
Contact Us Today
Like us on Facebook